AGIConf Areas selection
This selects the countries for which you want the city names displayed;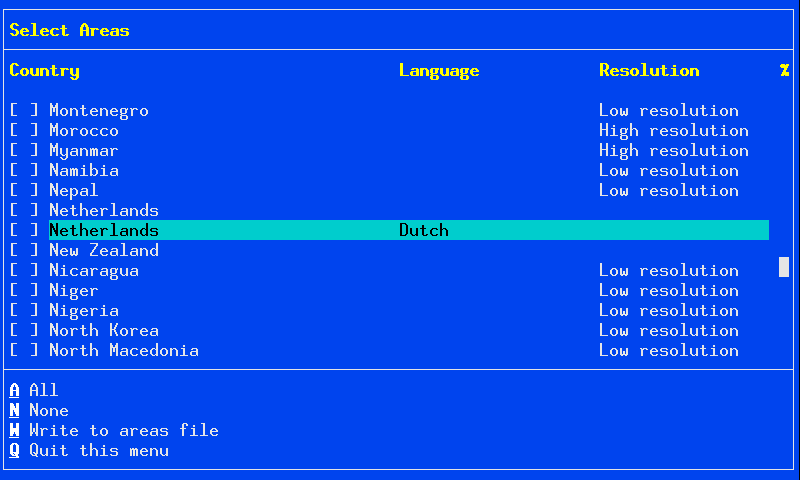 You can select all if you like, and then select language and resolution on a per country basis.
Note: The little rectangle on the right ('█') is the scroll list progress indicator.
Note: No language means English.
Note: No resolution means medium resolution.
Note: You can't drag the scroll progress bar on the right up or down with your mouse.